Before School
Opening at 6:00 AM, we provide breakfast, activities and transportation to school. During the Before School Program children have access to STEMsmart centers with hands on activities. They also have access to a variety of books, last minute homework help and time for physical activities. Kids Can works directly with each school to ensure children are dropped off at the designated times.
After School
Our after school program operates from the time we pick kids up at school until 6:00 PM. During afterschool program students participate in Kids Can's STEMsmart Academy which offers a variety of hands on activities largely based off their interests. From the playground, gym, library and computer room children discover new interests and meet new friends.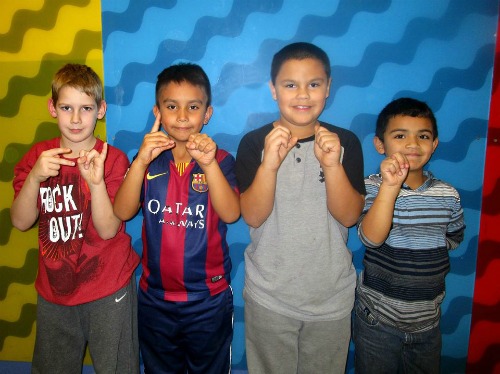 Program Fees
The fee for each program is $32 for a full week or $6.40per day. Families are only charged for days their child(ren) attend program. Child Care Subsidy (Title XX) payment is accepted, and some scholarships are available.
Schools & Transportation
We provide transportation to Ashland Park Robbins, Gateway, Gateway Early Childhood Center, Beals, Karen Western, Pawnee, Gilder, Indian Hill and Jefferson (before school only).
Enrollment
Please stop by anytime between 8:30 AM and 4:30 PM to complete the enrollment process. We must have the completed enrollment forms as well as a copy of your children's immunization records in order to begin serving your child(ren). We must also receive either confirmed Child Care Subsidy (Title XX) authorization or a registration fee ($25 for individual child/$40 for multiple), and two weeks deposit (two week's fee of $64).
To schedule an appointment to complete the registration process, tour our facilities, and learn more about the program call 402-731-6988 or contact Stephanie Stickels at sstickels@kidscanomaha.org. 
For Child Care Subsidy (Title XX) authorizations our provider number is 77283875.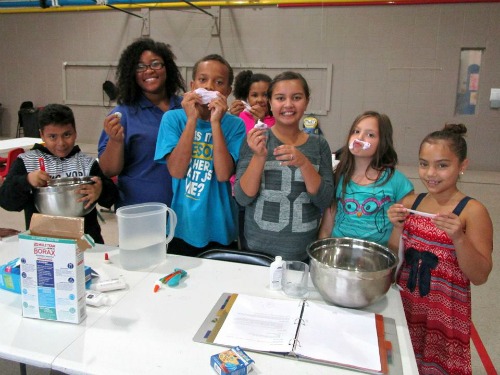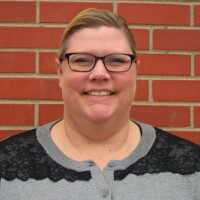 Stephanie Stickels, Out Of School Site Director @ Kids Can
Stephanie has been with Kids Can for 7 years primarily as a Site Director. Stephanie has a Bachelor's degree in Recreation Administration. Stephanie has always had a passion for working with kids and being an added positive adult influence in their lives. Stephanie has been working with kids since her college days beginning as a summer camp counselor where she decided youth development would be her career. Stephanie loves spending time with her family and going to museums and the zoo. Although it is hard to believe, especially being a mother and youth care worker, she has NEVER had a peanut butter and jelly sandwich!