Kids Can Community Center is proud to be participating in Omaha Gives!, a 24- hour charitable challenge organized by the Omaha Community Foundation. The online giving holiday will take place May 24 from midnight to midnight. Mark your calendars because we will need your help! We will be joining more than 800 local nonprofits to raise money together and compete for prize money—the more donors we get to give to us, the more likely we are to win prizes.
Omaha Gives! is a community-wide event to show off Omaha's spirit of giving, raise awareness about local nonprofits, and celebrate the collective effort it takes to make this city great. Learn more at OmahaGives.org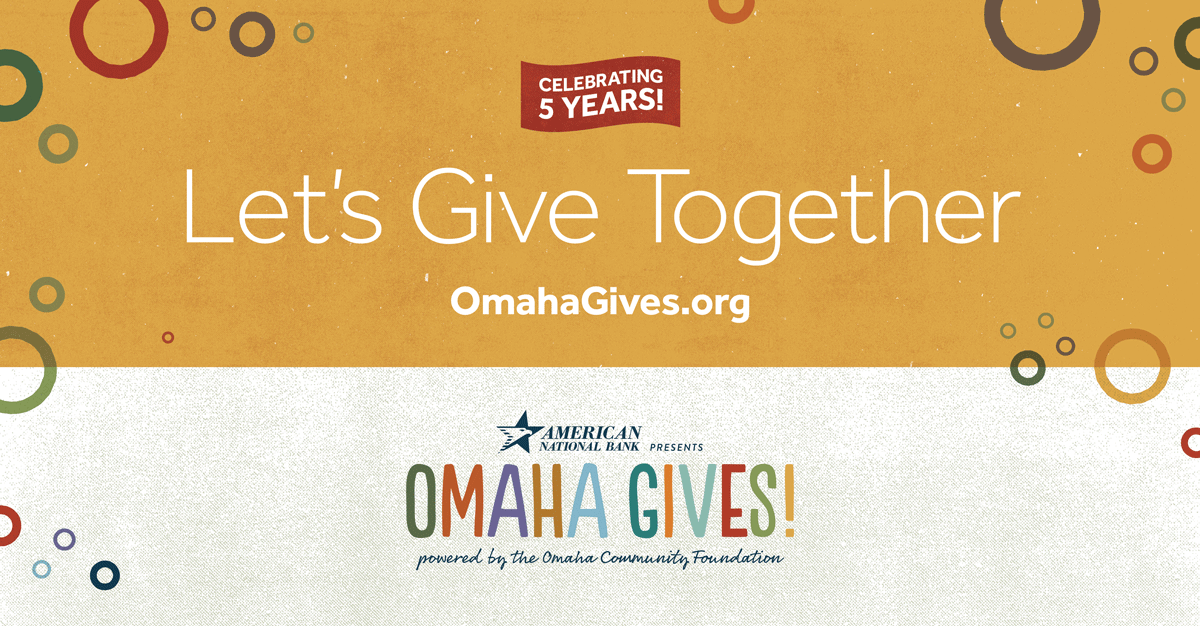 How can you help Kids Can Community Center during Omaha Gives!?
Save the date. May 24, 2017 will be a great day of generosity in Omaha. Get excited and ready to share your enthusiasm for Kids Can Community Center throughout the day.
Schedule a gift! For your convenience, you can schedule gifts between May 1 and May 23. We encourage your to donate early if you cannot participate on May 24.
Donate to us on May 24!
Spread the word! Tell your friends that you will be giving to Kids Can Community Center during Omaha Gives! on May 24 and that you need their help.
Post about Omaha Gives! on your social media pages. Let your friends and followers know how they can give and how their donations can help us win prize funds. Don't forget to tag #OmahaGives, @kidscanomaha, #kidscanomaha and use our link: www.omahagives/org/kidscanomaha!
Cheer us on! On May 24, watch the leaderboard on OmahaGives.org and stay up-to-date on our progress via social media.